Homicide Arrest 2-27-23
02/27/2023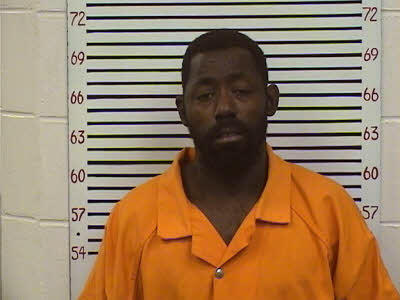 The Pickens County Sheriff's Office and 24th Judicial Circuit District Attorney's Office announced Monday that a suspect has been charged with capital murder in relation to a deadly shooting in Aliceville.
Erick Dewayne Lindsey, 37, is charged with two counts of capital murder in the death of his uncle, Willie Lindsey Jr., 63.
Pickens County Sheriff's deputies and officers from Aliceville Carrollton police departments responded to a report of gunfire in the 90 Block of County Road 87 during the early morning hours Friday. Upon arrival, they located Willie Lindsey deceased inside his residence.
"Our investigators quickly identified Erick Lindsey as the suspect and took him into custody with incident later Friday morning," Sheriff Powell said. "The investigation remains ongoing, but we do not believe anyone else was involved. I'd like to thank the Aliceville Police Department, the Carrollton Police Department, and the Coroner for responding to the scene and assisting in the investigation."
Erick Lindsey, of Aliceville, is being held in the Pickens County Jail with no bond set. He is charged with two counts of capital murder during the course of a burglary.
"I appreciate the efforts of the Sheriff's Department and the assisting agencies and the hard work that they've put into the investigation," 24th Judicial Circuit District Attorney Andy Hamlin said. "We will continue to work with the Sheriff's investigators throughout the investigation and begin preparing the cases for court to ensure justice for Mr. Willie Lindsey."