Smuggling Arrest
02/08/2022
Sheriff Todd Hall reports that on February 4, 2022 Deputies from the Pickens County Sheriff's Office arrested Jacquez Neal, a result of a week long investigation.
Investigators with the Pickens County Sheriff's Office received information that a person would be attempting to deliver contraband to the jail. Investigators were able to identify the person, conduct a traffic stop and intercept the attempted smuggling operation.
Suspect Jacquez Neal was arrested and transported to the Pickens County Jail where he has been charged with 5 counts of Promoting Prison Contraband, 3 counts of Possession of Controlled Substance, Unlawful Distribution of Controlled Substance, 3 counts of Possession of Forged Instruments, Reckless Endangerment and Possession of Marijuana.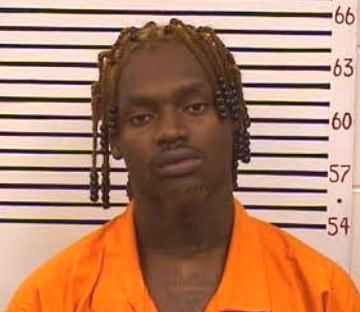 Sheriff Hall thanks everyone involved with this investigation. Carrollton Police Department, Pickens County Jail Staff, and investigators have spent many hours on this case. This outcome would not have been possible without their hard work.
Pickens County Sheriff's Office
188 Cemetery Street
Carrollton Alabama 35447
205-367-2000
pcsoal.org