Pickens County Sheriff's Office Newest Deputy
12/04/2021
Sheriff Todd Hall is pleased to welcome Deputy Sheriff Jody Elmore to the ranks of the Pickens County Sheriff's Office. Deputy Elmore graduated from the Jefferson County Reserve Law Enforcement Academy this morning.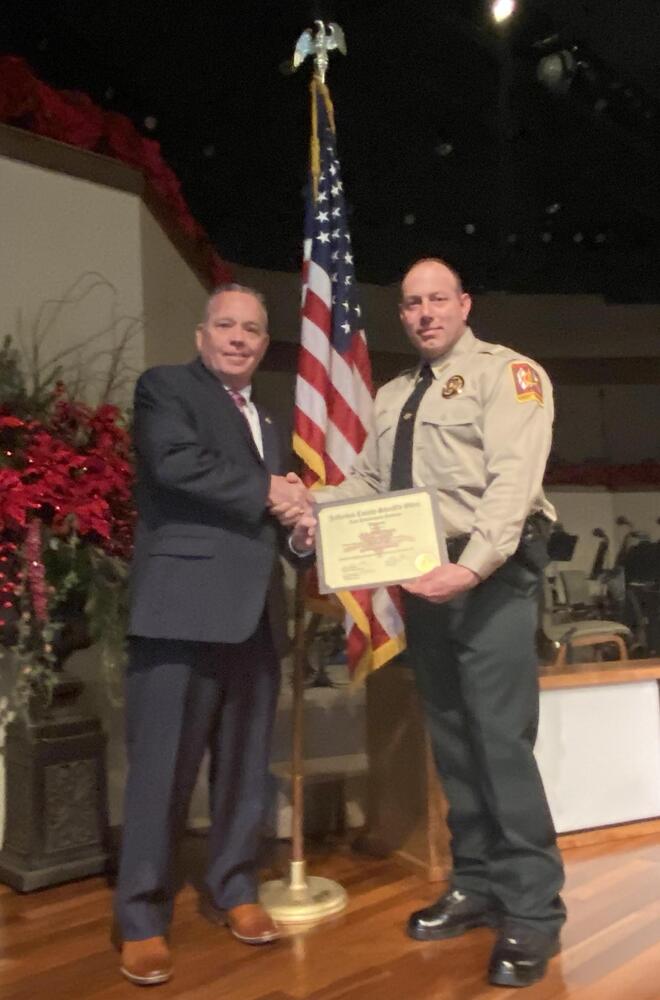 The Sheriff's Office is looking forward to having Deputy Elmore patrolling the county and mingling with Pickens County citizens.
Sheriff Hall and The Pickens County Sheriff's Office appreciate our communities support and assistance as always and asks you to welcome Deputy Elmore in his career here in Pickens County.
Pickens County Sheriff's Office
188 Cemetery Street
Carrollton Alabama 35447
205-367-2000
pcsoal.org