Drug Task Force & Pickens County Sheriff's Office Pursuit
12/03/2021
Sheriff Todd Hall reports that on Friday, December 3, 2021 an Officer from the 24th Judicial Drug Task Force conducted a traffic stop in Reform.
While approaching the vehicle the driver sped away and a pursuit was initiated. A Pickens County Sheriff's Deputy that had pulled up on the scene was able to pursue the suspect and contact Mississippi Law Enforcement.
The pursuit continued on Highway 82 and crossed the State line where Mississippi Officers were able to assist in getting the car stopped.
The suspect, Issac Davis of Greenwood, Mississippi was arrested without incident and drug evidence was recovered. Suspect Davis was transported to the Pickens County Jail where he was booked on charges of Aggravated Assault of a Police Officer, Tampering with Evidence, Attempt to Elude, Possession of Marijuana 2nd, Criminal Littering and Possession/Use of Drug Paraphernalia.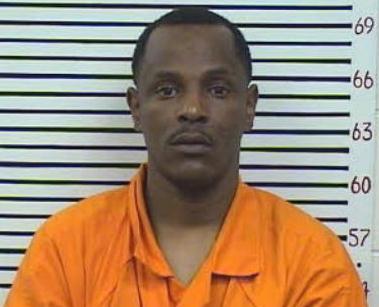 During the pursuit the suspect attempted to destroy drug evidence by throwing drugs out of the car window. This evidence was recovered by other Officers involved in the pursuit.
This is a fine example of multiple agencies working together.
Sheriff Hall and The Pickens County Sheriff's Office appreciates the partnership we have with local as well as surrounding agencies.
Pickens County Sheriff's Office
188 Cemetery Street
Carrollton Alabama 35447
205-367-2000
pcsoal.org