Missing Person
10/25/2021
Pickens County Sheriff's Office Press Release
Sheriff Todd Hall reports that Monday October 25, 2021 the Pickens County Sheriff's Office was contacted in reference to a missing person.
Christopher Deshawn Henderson is missing from Aliceville.
Christopher Henderson was last seen Saturday night at Tilley Hamlet in Aliceville around 10 pm.
Henderson is 20 years old and his date of birth is 9/11/2001. He is 6'1", 135 pounds.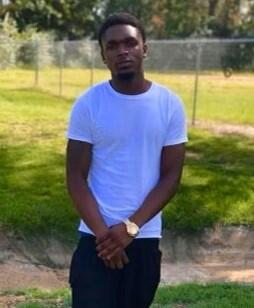 Henderson's clothing and direction travel are unknown.
Sheriff Hall asks anyone with information about Henderson's whereabouts to please contact the Pickens County Sheriff's Office or Carrollton Police Department, or simply call 911.
Pickens County Sheriff's Office
188 Cemetery Street
Carrollton Alabama 35447
205-367-2000
pcsoal.org