Chemical Endangerment of a Child
10/07/2021
Pickens County Sheriff's Office Press Release
Sheriff Todd Hall reports that Pickens County Sheriff's Office Deputies assisted an outside agency today in a drug related arrest.
Deputies assisted an outside agency today which resulted in an arrest on multiple felony charges. Pickens County Deputies located drugs inside a residence and further investigation revealed small children in the house had been exposed to dangerous drugs.
Kathryn Brooks was arrested on charges of Unlawful Manufacturing of a Controlled Substance and two counts of Chemical Endangerment of a Child. Brooks was transported to Pickens County Jail.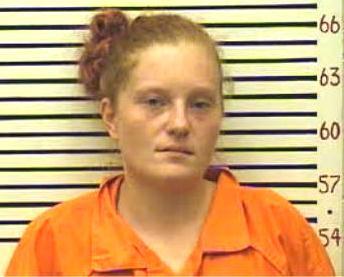 It is very sad when children are victims of an adults bad decisions. Sheriff Hall commends the Deputies and the outside agency involved in this case for working hard to protect the children that cannot protect themselves.
Please remember to report suspicious activity to your local Law Enforcement.
Pickens County Sheriff's Office
188 Cemetery Street
Carrollton Alabama 35447
205-367-2000
pcsoal.org