Long Time Employee Retirement
03/22/2021
Pickens County Sheriff's Office Press Release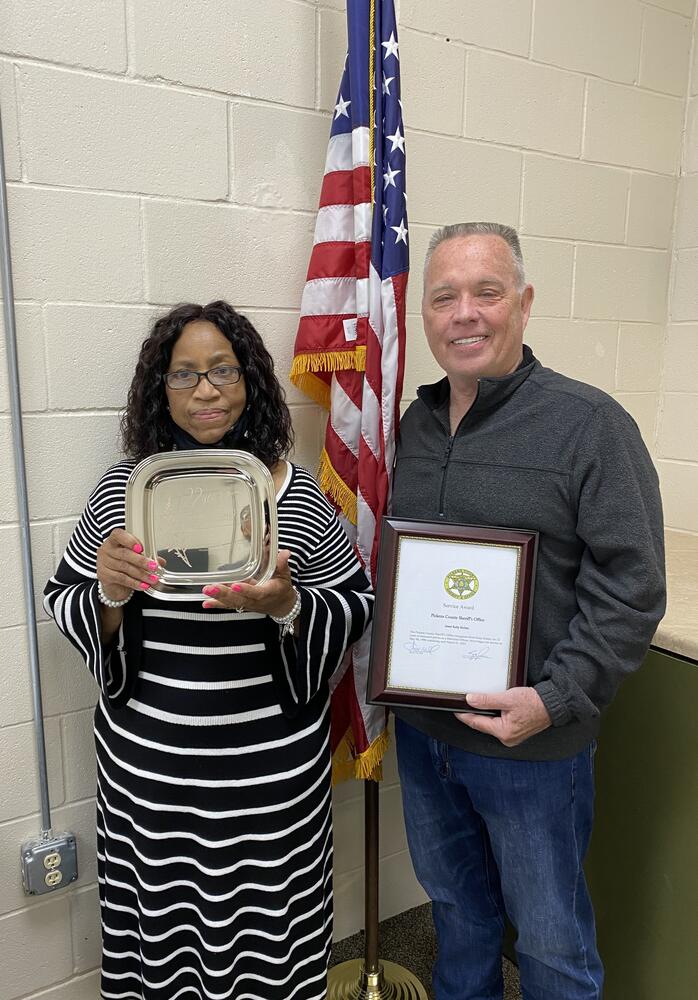 Jewel Richie & Sheriff Todd Hall
Pickens County Sheriff Todd Hall is pleased to announce the retirement of a long time Sheriff's Office employee.
May 6, 1998 Ms. Ruby Jewel Richie was employed as a Corrections Officer with the Pickens County Sheriff's Office. Corrections Officer Richie retired from her long 22 year career March 1, 2021.
Ms. Richie's dedication in serving the Sheriff's Office and Pickens County with distinction is to be commended. Thank you CO Richie.
Todd Hall, Sheriff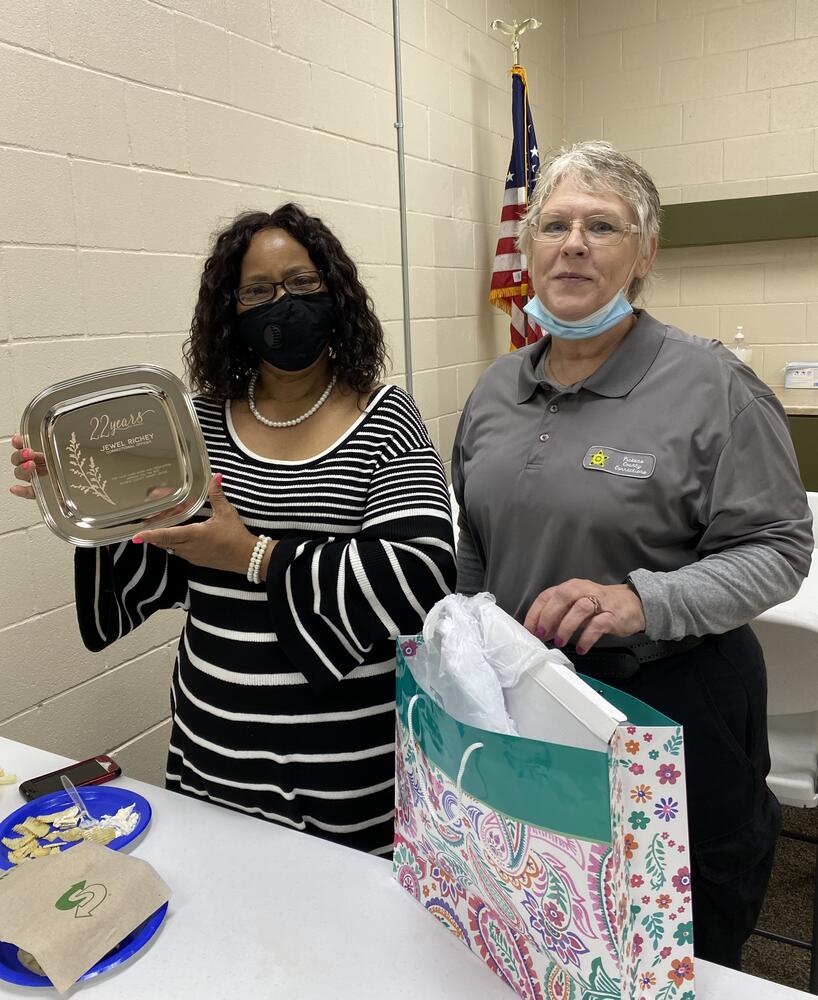 Jewel Richie & Jail Administrator Denise Hasty