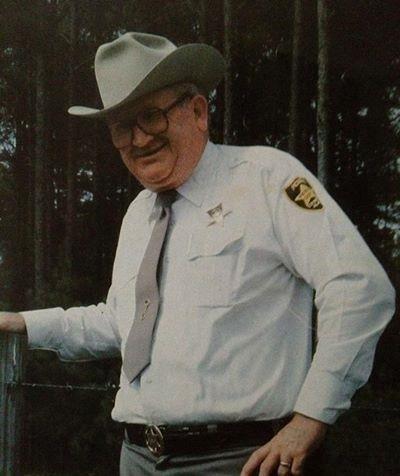 Sheriff Louie C. Coleman
Term: 1963 - 1986
Louie Clinton Coleman was Sheriff of Pickens County for 24 years, serving from 1963 to 1987 (6 terms). He was a lifelong resident of Pickens County, born in Sapps on April 27, 1929. He graduated from Carrollton High School and was a U.S. Army veteran of the Korean Conflict, a Mason and Shriner, and a Baptist.
He graduated from the Alabama Law Enforcement Academy in Selma and was instrumental in later establishing the Law Enforcement Academy at the University of Alabama. Louie was a member and past president of the Alabama Sheriffs Association, a lifetime director for the Alabama Sheriffs Boys and Girls Ranches, and a charter member of Pickens County FOP Lodge #54. He was appointed supernumerary sheriff after his last term in office. Over the years, he received numerous awards for his contributions to his community and profession.
Louie and his wife, Jimmie, lived in Carrollton. They had two daughters. On July 17, 1987, Louie died of a heart attack at his farm outside Carrollton. He is buried at Hebron Baptist Cemetery north of Carrollton.